Rescue workers and officials of Kluaynamthai hospital on Friday (Dec 1) took several hours to move a 150-kg woman out of her shack in Klong Toey community and brought her to the hospital for medical treatment.
The patient, Ms Rattanaporn Polthep, 25, was bed-ridden, sick and could not walk.  Her family then sought help from Kluaynamthai hospital for fear that the wounds on her back might get worse because she could hardly move.
Because of her heavy weight and the door of the shack is too small, the rescue workers had to cut open one of the walls which is made of gypsum board to get her out.
But there was still another problem, there was no stretch which was strong enough to withstand her weight.
Several rescue workers had to take turns to help carry her to a waiting truck which was parked about 800 metres from her shack because the truck could not get nearer as the soi is narrow.
Finally, rescue workers and hospital officials managed to get her to the ward on the third floor of Kluaynamthai hospital, which is not far from Klong Toey.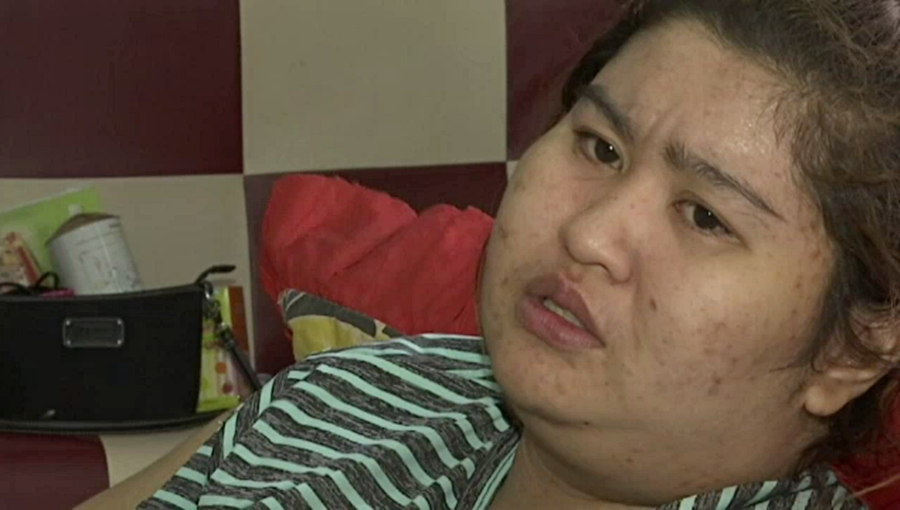 Ms Rattanaporn told the media at the hospital bed that she started to gain weight quickly about two years ago.  She admitted that she likes sweets and loves sweetened food.
She said she collapsed in October in her shack and could not walk since then because it was very painful.
Dr Thaweesak Phuriwetkhunakorn, a surgeon at the hospital, said the patient had to undergo an x-ray to find out whether her leg or angle was broken or not from the fall.  Also, she is suffering from high blood pressure and heart disease.
The doctor said that treatment would take a long period of time and the patient's eating habit has to be controlled.