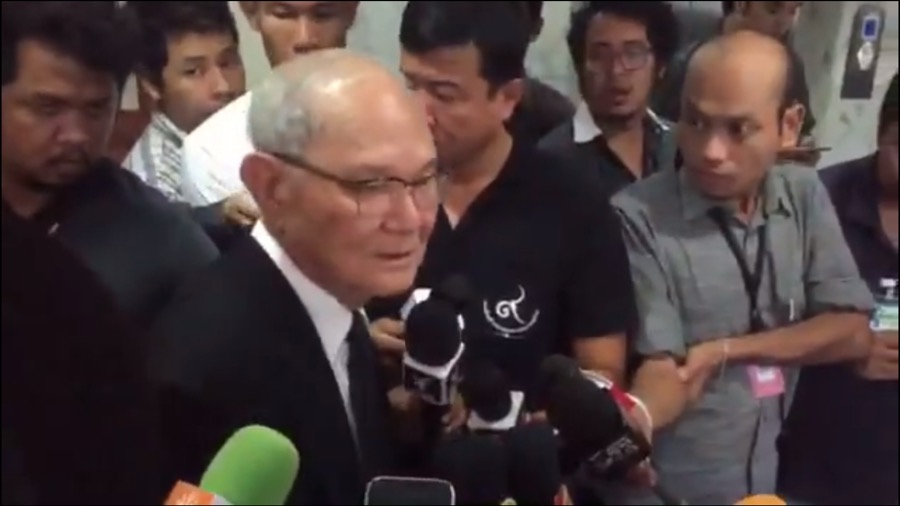 Constitution Drafting Committee chairman Meechai Ruchupan voiced his support for Prime Minister Prayut Chan-ocha's plea for the public to send their feedback to his four questions, defending that the idea was intended to make use of the feedback in the...
PTT Plc and Bangchak​ Petroleum today announced the reduction of oil prices by 30-50 satang per litre, effective from 5.00am Wednesday. Benzine and Gasohol will be cut by 50 satang, while E85 30 satang. Diesel will be reduced by 40...
Indonesia's Islam Defenders Front (FPI) leader and firebrand cleric Rizieq Shihab has been named by Jakarta police as a suspect in a pornography case on Monday, according to The Jakarta Post on Monday. Rizieq was named as a suspect without...
Police yesterday arrested the aunt of the late Lahu rights advocate Chaiyaphum Pasae for drug charges. Miss Chantana Pasae, 20, was accused of involving in the slain rights advocate's drug gang. She was picked up from her home in Chiang...
Starting June 1, pre-paid mobile phone users in Yala, Pattani, Narathiwat and two districts of Songkhla will have their fingerprints scanned if they buy new SIM cards in addition to showing their ID cards. National Broadcasting and Telecommunications Commission secretary-general...